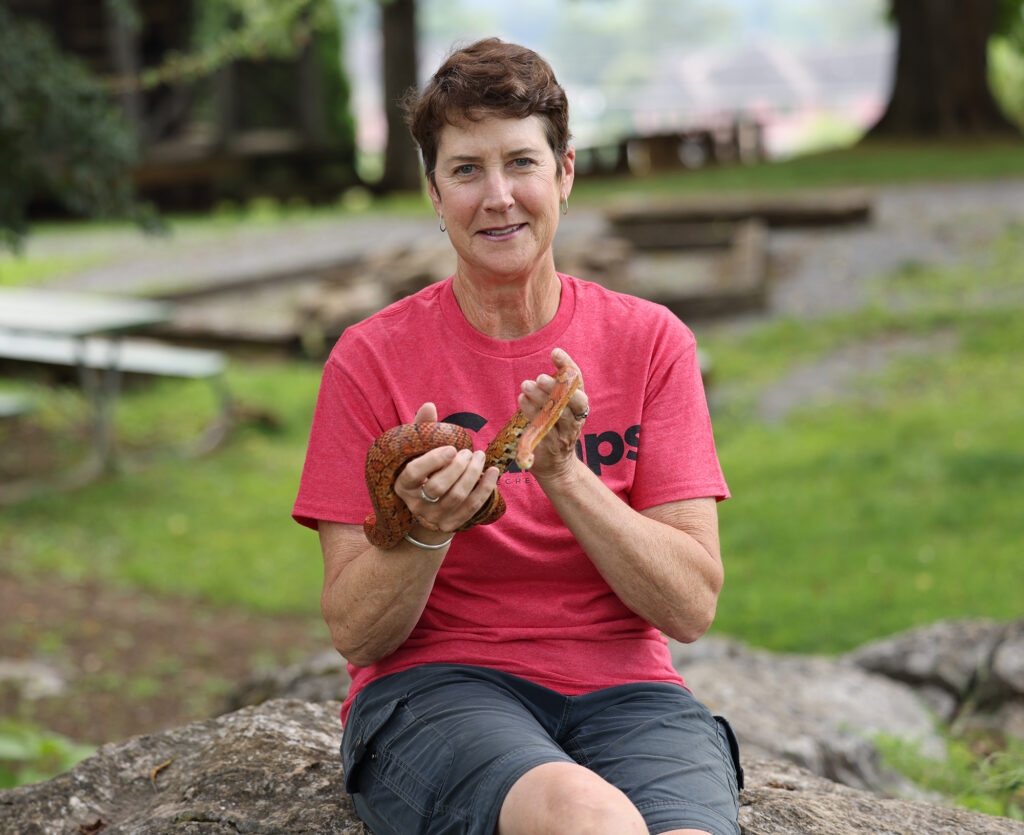 Good native landscaping attracts all animals. Snakes are an amazingly important part of the ecosystem, and many people happily coexist with snakes on their property. Connie Deegan's program will include a discussion on the physiology of snakes, the rarity of actual snake bites and what to do in the event of a rare mishap. Connie Deegan is a naturalist, with the city of Johnson City, TN Parks and Recreation Department, specializing in herpetology. Connie received the Tennessee Wildlife Federation Conservation Achievement Award in 2021 for Conservation Educator of the Year. Her motto: Any day working outside is a good day! Connie will have an article on this subject in the September issue of the Wild Ones quarterly digital journal available for WOAH members by accessing their Wild Ones: Native Plants, Natural Landscapes web account.
Read Connie's article in the Fall 2023 Wild Ones Journal: https://members.wildones.org/wp-content/images/sites/93/2023/09/WOJ-Fall-2023_hi_res.pdf
Date and Time: December 7, 2023 ; 7:00 – 8:00 PM Eastern Time
Where: Join Zoom Meeting: https://wildones-org.zoom.us/j/86554043647?pwd=MU1GNU1tQXYzZkRDNEE5eVdpWHhYQT09
Event is open to the public.